My Online Work in the Covid Era
The journey from scepticism to hope.
My expertise is in in-person, hands-on learning programs mainly for international audiences in English. As you can imagine, this became completely impossible with Covid19. My work stopped in no time. There was no chance for me to meet with my audience in person. And my full-year pre-booked calendar was empty.
Like for many, shock at first, then I took some time to reflect.. and I thought: OK, this is my world now, I can sink or swim. I decided I'd rather swim and take my work online. With interactive experiential learning, as you can imagine, it's quite a challenge. So I was skeptical at the beginning. But I chose to swim so I started experimenting.
Equipped my studio, learned all IT stuff, re-structured the learning sessions with the intention to make it active, fun, explorative online. Why? I do not believe in passive e-learnings and webinars.
Nine months in the process, I am still on my way to make things work to the level of quality I want to deliver. But my original scepticism is being replaced with hope.
I served over 500 participants online so far (in small groups of 8 to 26 people) in 11 different programs, and the feedback is very positive. I still believe some things can only be experienced in-person. But I see that this journey opens a brand new (and huge) area of possibilities and I look forward to what comes next.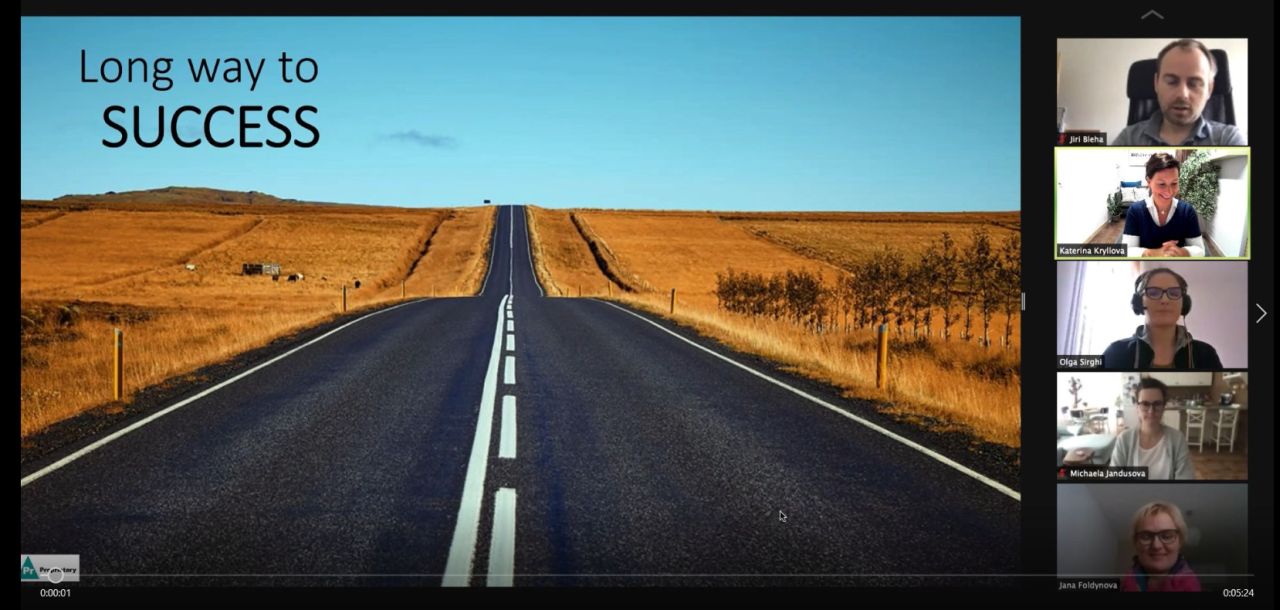 My online programs are currently:
LONGER PROGRAMS:
Presentation skills online
2×3,5hrs guidance, group practice, and individual slots
Self-coaching
"How to be stronger and wiser (not only) under pressure;
Get yourself out of trouble and help others do the same"
(4 weeks program)
Mindfulness workshop
3,5 hrs group session combined with individual coaching slots
for each participant
SHORT SESSIONS

 (2,5 – 3 hours)
Mindfulness
(introductory session with practice and tools)
Key Rules for Good Productivity
(exercises and group discussions)
The Essentials of Assertive Communication
(exercises, group discussions, role-plays)
Quick Formula for Constructive Feedback
(exercises, group discussions, role-plays)
How to Be Stronger and Wiser under Pressure
(exercises, self-reflection, group discussions)
I hope to see you there some day as well 😉
Katerina